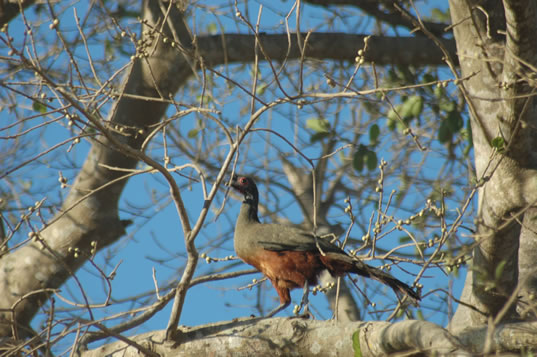 Throughout the world grows increasingly the ecotourist or walker who seeks to recreate while learning and discover the natural resources of the area you visit.One of these activities is the observation of wildlife. They are usually foreigners, although in Mexico this type of ecotourist also begins to grow.
The UMA presents a good attraction in fauna and flora, both in number of species and populations. The most attractive animals that exist are the great diversity of songbirds, raptors and galliformes, such as chachalaca and choncho, among the large mammals is the white-tailed deer, the boar, the gray fox and especially the big cats of America, the puma and the elusive jaguar.
According to the Management Program of the UMA, the observation of wildlife species will be carried out in the same interpretation trails and depending on the interests of the group or visitor, other trails of lesser traffic may be used to search for traces and footprints of the animals. and eventually to run into any of the species of interest within the UMA. They will also install spying places to take pictures of the wildlife in the places where they usually pass, without interfering with the biological activities of the organisms.
In this stage an illustrated guide of the birds present within the UMA has been made, through an inventory and monitoring of birds reported for the region. These guides are for sale.
The activity of bird watching can be contracted with interpreter guide of flora and fauna or without, according to the prices of the activities.